 We fuse important values with game changing technologies to hand craft
multi-platform interactive experiences. Our specializations include Video Games, Location Based Entertainment & VR.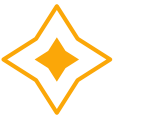 a little bit about thousand stars
We are a Toronto-based culturally-diverse design studio that possesses a breadth of skills for creating immersive video games and interactive experiences with cutting edge technologies.
Our focus is to create multi-cultural, story-driven, and imaginative games, while also providing our irreplaceable talents as service providers for our fellow communities.
The studio was co-founded by Sally Luc and Parth Soni back in August 2017, with a vision to create whimsical, story-driven, family-friendly content to allow friends and family to have a good time and share a memory. To date, we are keeping that vision strong through our services, as well as our own proprietary work!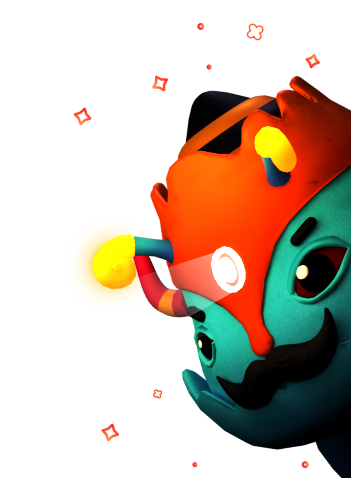 Our uniquely light-hearted, fun, and accessible games
will chase away bad vibes, lighten moods, and provide a friendly environment for anyone to join and play!
2019 / Thousand Stars Studio
The flower spirits are trying to return home, but they can't seem to find their way, and are destroying the gateways to home in the process! Play as Botabot to stack up the flower spirits and help them pass through the right gateway in this 1-2 player action-pack game.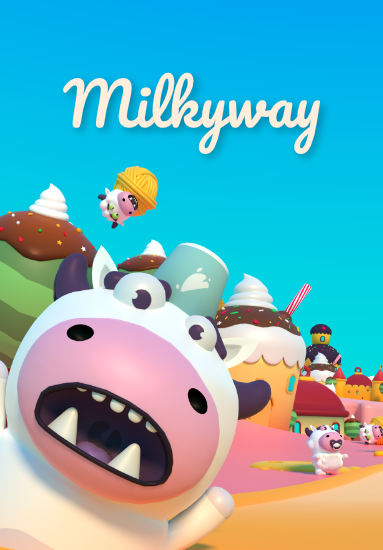 2022 / Thousand Stars Studio
Take control of godly cheese coated pinchers in this RTS VR experience and work together with the brave Donut Trooper Task Force to build turrets, and guide the citizens to safety through the Coco Milk Express. Each Donut Trooper comes with a special ability! Mix and match them to transform the turrets into powerful structures to fight the curse of the zombies.
Our passion for content extends to experiences that we have been blessed to build with our amazing industry clientele.
Teller Falls is a spine chilling psychological horror game that plunges players into the heart of an otherworldly nightmare. Prepare to have your sanity tested as you explore a cave shrouded in darkness with only a flickering flashlight, where every step brings you closer to the abominations lurking within.
Production Services
Project Management
Porting
NERF Ultimate Championship
Squad up and blast your way to victory in action-packed 4v4 multiplayer NERF battles! Master the unique mechanics of an ever-expanding stash of real-life NERF blasters and rule the arenas of the future by wall-running, ricocheting, and slam-firing a storm of darts down on your opponents.
Networked Animation System
Technical Art
Platform: Steam & Nintendo Switch
Take on the role of Onigiri, a feline witch who lives in a cottage in the forest and delivers packages flying on a broomstick. During deliveries, explore new worlds, forage plants and fungi, and meet quirky villagers along the way.
Hilarious family-friendly puzzle game where you and your team play as a motley crew of Paranormal Exterminators.
Gameplay Development
Technical Art
Animation Programming
3D puzzle platformer about wanton destruction & adorable gore across a galaxy of community-designed murder gardens. Conquer dangerous alien worlds as a feisty granny with a chip on her shoulder and an army of cute but expendable walking mushrooms.
Post early-access Design, Art, and Development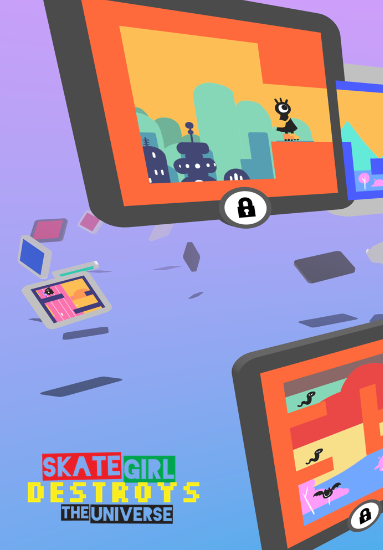 Skategirl Destroys The Universe
2020 / Mermaid Heavy Industries
Platform: Oculus Quest & Other VR Platforms
Play this game on TV screens floating in a surreal 3D VR space. On the screens the player controls Skategirl, who just destroyed the universe.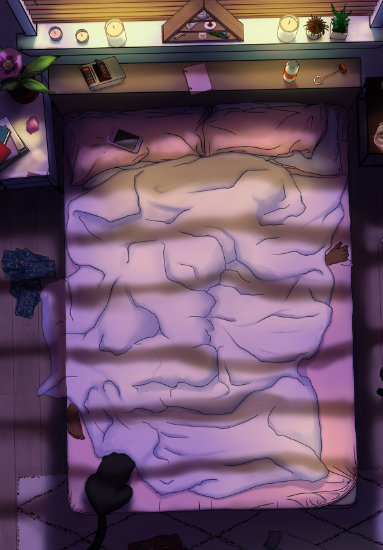 Go on a journey with the moon to explore our energies of celebration, curiosity, love, intention and care. You'll find soothing rituals where you can magically transform the color of your bedroom walls, seek guidance from your tarot cards and snuggle with your cat.
AR & MR Research & Development
Technical Art
2019 / Smallaxx Motion Pictures
VR experience based on the story of a 6-year-old African-Canadian child hand-cuffed by the Peel police.
VR Content Direction
Development
Art
2018 / Dark Slope Studios
Navigate through luminescent woods and underground caverns to reach a neon city ferociously guarded by Dr Maybee's robot tower.
Game Development
Art & Technical Art
Boss Design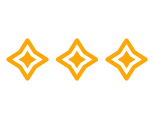 Andi McClure
Mermaid Heavy Industries
Founder
I was happy to work with Thousand Stars and impressed with their work. 1ks have a real grasp of the entire range of skills and technologies needed in game art, and were able to handle every kind of asset my project needed (2D images, 3D assets, and visual layout). I would absolutely work with Thousand Stars again.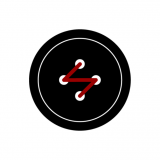 Evan Jones
Stitch Media
Creative Director
There's an expression in game development "The last 10% takes 90% of the effort". At our studio Games by Stitch, we spent three years designing Terrorarium when we hit that final 10% wall. Thousand Stars jumped in to save the day in every way – polish, bug fixing, character rigging/animation, controls, etc. We were so impressed we asked them to jump into two additional projects – porting to console and our next game in VR. Their versatile skill set really allows them to dive in and help wherever it's needed!
Kathryn Rawson
Secret Location
VP Of Content
Highly professional, solution and detail oriented craftspeople. They enthusiastically tackle challenges and continually elevate projects. They are a delight to work with.
Nathan Jurevicius
Vishus Productions Canada
Co-Founder
Thousand Stars Studio is a joy to work with. Owners Parth and Sally have cultivated a wonderful environment that inspires creative solutions in an inclusive work space. They've consistently been my go-to studio for numerous VR/AR projects. 5 (thousand) Stars!
Kenny and Kristi Backus
Fractal Phase
Founders
Thousand Stars Studio took our vision, mood board, and character designs to heart; Bringing our characters to life. They were very professional and easy to work with.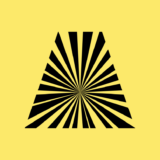 Henry Faber
Gamma Space
Founder
Thousand Stars Studio approaches professional relationships and interactive project development with tremendous empathy. This allows them to flesh out ideas and deliver heart-felt design, purposeful technology, and joyous visuals that delight, and amaze. They've enriched our entire community with their contributions and set an enviable standard as a studio.
like what you see?
drop us a line!
Hit that contact button below if you want to know more about us, our games, or if you simply want to say "hello"!